Unity, Misc and The Circus proudly present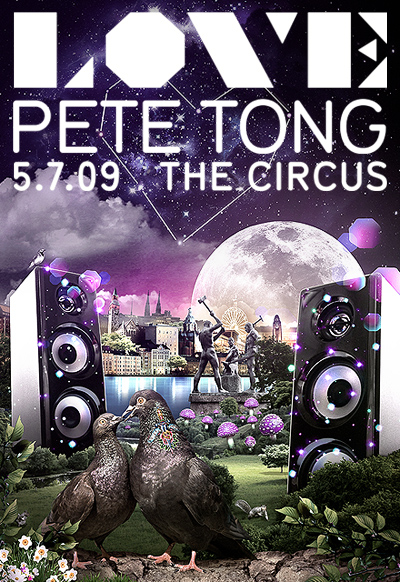 PETE TONG
(BBC Radio 1 / Pure Pacha Ibiza / FFRR Recordings)
•
"The Most Powerful person in dance music"
–Muzik Magazine
•
"The God of Dance Music"
–The Independent
• Hosts the world's most popular dance music shows Essential Mix and Essential Selection on BBC Radio 1, broadcasting live to over 30 million people weekly.
• The ultimate trendsetter and trusted first player for the likes of
Daft Punk, Justice, Eric Prydz, The Prodigy
and
Tiesto
.
• Founder, co-owner and A&R of FFRR Recordings, home of
Armand van Helden, Orbital, Goldie
etc.
• Selected the 24 Hour Party People, Human Traffic and The Beach movie soundtracks and was the executive producer of "It's All Gone Pete Tong" film.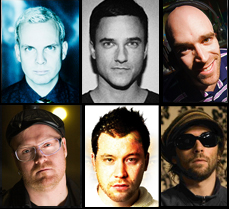 THE CIRCUS
PETE TONG
(BBC Radio 1 / Pure Pacha Ibiza / FFRR Recordings)
ORKIDEA (Unity)
MR A (Danceteria)
LIL' TONY (Redrum)
HEIKKI L (Danceteria)
JS16 (16inch records)
Hosted by
ODED PELED (BassoTV / Misc Management)
Introducing the new PRECISION AUDIO PREMIUM sound system
Light design by TEA & SEVERI
Decorations by UNITY
VJ *jen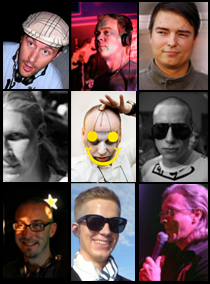 MBAR
PIETARI (La Perse)
NIKO GESELLE (Mixxed)
YUHIS (Teatteri / Ahjo)
LAURI SOINI (Laserdans)
HALO (The Next Big Thing)
SUPERSAMULI (Bum Bum)
TONY PROFONDO (Mixxed)
UNITY COLLECTIVE (Klubitza)
PABLO STEFFA (Pekka Helsinki)
ROBERTO RODRIGUEZ (Acid Kings)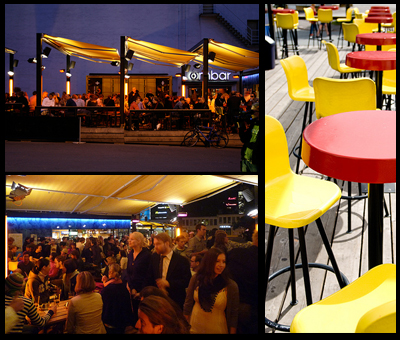 EVENT
Sunday 05.07.2009 12:00-04:00
Age limit 20 years
mbar & terrace
Mannerheimintie 22-24, 00100 Helsinki
Capacity 200–400
12:00-22:00
Free entry
The Circus
Salomonkatu 1-3, Narinkkatori, 00100 Helsinki
Capacity 1100
21:00-04:00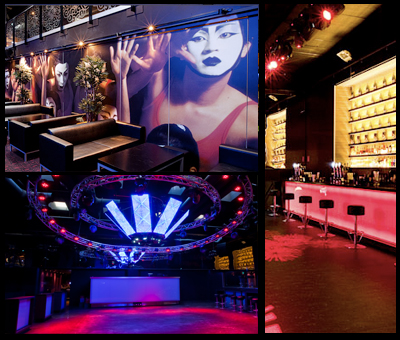 DRESSCODE
Let's make it colorful !
TICKETS
A limited amount of "early bird tickets" to LOVE will be available on Monday 25.5.2009 at 11.00 from Helsinki 10. They cost only 15 € and will be available for one week, or until they run out.
**EARLY BIRD TICKETS SOLD OUT**
Full ticket sales will start on Monday 1st of June for 25 € + booking fee. Available from Helsinki 10 (
http://www.helsinki10.com
) and Tiketti (
http://www.tiketti.fi
). There will be 800 tickets available.
WEBSITE
The full site will be opened shortly. In the meantime feel it at
www.lovehelsinki.fi
FACEBOOK
Join us at
http://www.facebook.com/event.php?eid=87699887026&ref=mf
LOVE. Brings us all together.
www.clubunity.org
www.misc.fi
www.thecircus.fi
www.mbar.fi
www.helsinki10.com
www.pekkafinland.fi
www.musictelevision.fi
www.precisionaudio.fi
---
What is Love? (Read the weekly stories...)
Love Story 1: The Background
Helsinki is a city full of passionate people. There are countless individuals that doctors might consider crazy, but to others they're truly amazing. They come out at night, looking to give birth to another memorable experience. Nothing feels better than finding yourself surrounded by them on the dance floor. When there's a break in a song, the lights go out, someone in the back whistles, right on time. Like magic, a warm wave lifts your hands towards the sky, and it feels as if your feet lift up off the ground. You knew it was going to happen, but it still comes as a surprise. Time and time again.
'LOVE' brings together for the first time three passionate groups of Helsinki's nightlife. They've all been here a long time and still get excited about the opportunity to give more than ever. Past experiences are not forgotten -- A masquerade on an
Island
, a
Rock n Roll Rave
, an imaginary visit to
Renaissance
times, 16 hours in the
Sun
, the perfect day with
Café del Mar
, or only a
One Minute Rave
... It's exactly those memories that drive these people to
build something new
. In one of Finland's most astounding venues, they'll have a chance to create yet another perfect new moment. And it all sounds better with you.
Love. Brings us all together.
Love Story 2: The Artist
There are many reasons why Pete Tong has been called
'The most powerful person in dance music'
by Muzik Magazine. Or even
'The god of dance music'
by The Independent. It might be the fact that on a weekly basis, there are more than
30 million live listeners
to his BBC1 radio shows 'Essential Selection' and 'Essential Mix'. It might also be the fact that
Daft Punk, Underworld, Tiësto, Basement Jaxx, Justice, Eric Prydz
and pretty much everybody in dance music hope to get him to be the first to introduce their music to the world. Maybe it's the fact that since releasing
the first ever house music compilation
in the UK -- 'The House Sound of Chicago Vol 1' in 1986 -- he has sold millions of compilations for brands such as
Pacha, Ministry of Sound, Cream, Mixmag
and
his very own FFRR label
where he's signed such artists as
Orbital
and
Goldie
.
As the icon that he is, Tong was the inspiration behind the film
"It's All Gone Pete Tong"
. As a producer he has assembled the
music for movie soundtracks
such as
The Beach, Human Traffic
and
24 Hour Party People
, and has produced his own material under various guises. He's one of the biggest crowd pullers in clubland, including his legendery residencies at
Pacha Ibiza
and
Ministry of Sound in London
, and headlining slots all over the globe. It seems as if everything Pete touches turns into a long-lasting memory. Which explains why he's one of the most sought after figures in a scene that's built around music that turns into an experience.
The dance scene has changed a lot since Pete started, but one thing remains the same:
"People love music, make no mistake about that, whether and how they buy it right now is one thing, but people still want to party... it's our job to come up with new parties, new nights, new venues, new themes to keep the scene fresh and exciting."
Pete still sees his vocation as he did when he started out, playing other people's records to get an audience dancing.
"We need to constantly remember why people want to come to clubs - which is simply to have a great time and feel the music."
And here we are, ready to do just that.
LOVE is delighted to have Mr. Tong play
his debut gig in Finland
on a night that will be remembered for a long time.
www.myspace.com/petetong
-
www.petetong.com
www.youtube.com/user/InventaProductions
www.bbc.co.uk/radio1/petetong
LOVE STORY #3 "This is where the magic happens"
"This is where the dance-floor will be. And lets leave the ceiling really high, like it is. We will fill it with a lot of lights and leave plenty of space for people to really feel free. The DJ needs to be able to have fun too, so lets not put him far away. Right there, in a big white DJ booth!"
Walking into an empty space and envisioning what will be sounds like a lot of fun... Like a little child you can plan a playground for your closest friends, and the ones you imagine meeting on the clubs soft sofas, sipping on a Piña Colada.
But having a strong vision is simply not enough. You need to believe in what you do, have the experience to do it and stand proudly behind
each risk you take. More than that, you need to be living for the night.
Niko Hallamäki
and
Mehdi Younes
brought Helsinki some of this millennium's most successful concepts and nightclubs and have now taken their biggest step yet. Millions of euros and over 20 000 working hours have turned a boring 2000 square meter grocery store into an amazing party venue. Over 3000 liters of paint, 19 kilometers of cabling, 740 light-bulbs, 6 bars on two floors and 3 private karaoke booths with a dance-floor view make
The Circus
a nighttime heaven.
LOVE is the exclusive club event in Finland's most impressive nightclub. The Circus is very excited to give you love, on a night where there will be no need to think about tomorrow. It will be simply
here and now
. What better way is there to live, than to celebrate with 1200 smiling people on a beautiful Helsinki summer night...
http://www.thecircus.fi
Love Story #4 - BASS! How low can you go?
I remember it like it was just last weekend. Me and my mates had been clubbing for 2 days and nights non-stop. The final leg of our clubbing crusade had come to full hault at the massive queue outside this abandoned warehouse just outside Vauxhall in southern London, people rushing and pushing from all sides trying to form a line while the bouncers the size of a mountain were screaming and shoving the punters to go back on the line, trying desperately to keep order, all the while chaos was just about to abrupt.
Had we been standing in the cold, autumn morning for an hour, two or three, none of us could really say. All of sudden, this young girl was standing in front of us. She said:
"You guys look really cold. Come, I´ve got something to show you."
We glimpsed at each other in disbelief but followed the epiphony back in the alley, just behind the club, where a small corridor was barely visible. The girl said:
" Wait here, I´ll be right back."
She knocked on a huge steel door three times. The door swung open, and the sight of things blew us away. There was a man dressed up as a centaury, smiling, and beside him, a dwarf with a crazy ass grin on his face, smoking a huge cigar, dressed up as one the players from
Clockwork Orange
, with the cane and all. We passed the creatures - nervously smiling at each other, and followed the girl down a spiral staircase. I could hear the muffled echo of the bass growing louder...
What seemed like an eternity to climb down the stairs, was nothing to compare to the sight of things when we finally entered the club. There must have been thousands upon thousands of people. What once used to be an old railway pit-stop, had now been transformed to an mystical paradise of yestermorrow, a place where time stood still and all fantasies were about to come alive. Lasers swooping from all directions, a huge mirrorball in the middle of the room crystalizing every beam of light into the skins of sweaty clubbers. It was dark, it was underground, it was twisted, and we were just about to lose it. I could literally
FEEL
the bass, from the tip of my toes to the last hair standing on my neck. Final thing I remember was looking at my mates, hugging each other in unity, love and understanding,
THIS
was why we were,
THIS
was all we needed.. we let the music take control, and then it all went black..
8 hours later we´re sitting quietly on a train, smiling, all of our eyes half closed, on our way home. Of all the clubbing trips we took together, this was the one to write about, to tell our mates over a pint, of how one night can change your perception on
LOVE
, music and friendship. We were together, as one, our lives mystically entwined to the sounds of the underground. We had been on a journey that not only had enlightend our minds, but brought us to the roots of the ancient old ritual, the dance, the rhythms, the people coming together to celebrate
LIFE
.
-Antti "Mr.A" Eho
(DJ, producer, bar owner, promoter and bass lover since 1990)
Experience the future of rhythmic bass at the world premiere of the next generation
Precision Audio Premium Subwoofers
- a low-frequency system without compromise. Hand made in Finland with love and passion.
Love Story #5 - Art & Design
Agent Pekka
, an illustration agency based in Helsinki and the first organization of its kind in Finland, was established in September 2007. Launched during
Helsinki Design Week
, Pekka works both in Finland and abroad, promoting Finnish talent worldwide.
Of Pekka's 22 illustrators, 20 are Finns, and two are Finnish resident expatriates.
"We tend to point out the fact that Pekka is a Finnish illustration agency. There is an amazing amount of talented illustrators in Finland, so it's been a real challenge to keep the number of illustrators we represent at around twenty. While we wanted to offer our clients a broad range of styles, we also wanted to keep the package manageable"
, says
Pablo Steffa
, Managing Director of Pekka.
http://www.pekkafinland.fi
Miika Saksi
is a college dropout. In his teens, Miika was named one of 20 most wanted web professionals in Finland. His style, however, was not bound to one media and nowadays he works as an illustrator, photographer and director. Miika's work can be seen on album covers, magazines, advertisements and music videos. His clients include
Adidas, Blue1, CTRL Clothing, Digital Bloom, EMI Finland
and
Kalevala Koru
.
http://www.pekkafinland.fi/miikasaksi
Love Story #6 - COLOURS
In January over a year ago I found colours. I had just finished my three piece thesis of darkness in which I examined the scent, the noise and the taste of darkness. At that point I had a serious overdose of the black, the shadows and everything dark. The loneliness had exhausted me. I was an old rustling black and white TV showing nightmares on every channel.
I decided to go out wearing peacocks and flutter, order all the rainbow drinks with my credit cards and stay up until sunrise. My veins pumped oxytoxin as I had my first kiss of goodnight from a boy who grinned as he told me to follow the rabbits to greener grasses. I fell in love with table dancing, late night cocktail drama, frivolous thoughts and all the grinning people. I found new contrast in me as I waved goodbye to the cellars and attics and finally abandoned my broken heart. I replaced it with a spectrum that reflects hues of light even in the darkest places.
Antti Asplund
Designer & Lover
The opening event of LOVE will present the beautiful designs of Sasu Kauppi, Patrik Prusak and Antti Asplund. Let's all dress up and make it a colorful night !
http://www.anttiasplund.com
http://www.patriklovesjenni.com
http://www.myspace.com/ksasu