#1 • • Meke GT Digital, BCN Records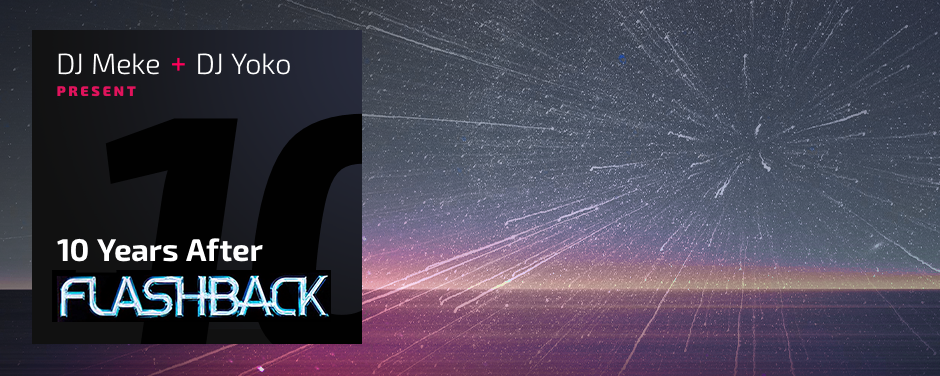 10 Years After Flashback presented by Meke and Yoko
on the Oldschool Techno & Trance channel @
www.di.fm
April 16th. 19:00 CET
Link:
https://www.di.fm/shows/10-years-after-flashback?fbclid=IwAR3t87GPe4A3WakwM3pZdCdz7PhaQ8blZMjLmzuYml-NPX2Chg7TWglIVUw
The year is 2006 - after the two DJs Meke & Yoko who met over the internet did their first 2 mix collaborations, they came up with a radioshow concept to introduce to Digitally Imported Radio (or in short: "
DI.fm
").
Since they were both fans of the Classic Electronica Channel on that webradio station, which played a lot of classic 90s tunes, it felt only natural to try and make a radioshow on this very same station. The plan was that each of the 2 DJs would provide a mix for every episode, and it was accepted by
DI.fm
and became the first online "oldschool" radioshow on
DI.fm
, which was called: "Flashback"
Every month, there were new mixes from both DJ Meke & DJ Yoko for this "Flashback" show, where they played all the different 90s styles like Techno, Trance, Acid, Goa, Hard-Trance, Rave, Happy Hardcore & Hardcore and so on.
The show went on over 3 years and 36 episodes, and since this means the end of the show was in 2009, now in 2019 we've reached the milestone of 10 YEARS AFTER FLASHBACK! For this special occasion, Meke & Yoko have once again joined forces, to remember the past and bring two nice 90s mixes to you for one last time of "Flashback".
Link to facebook event:
https://www.facebook.com/events/2232614320289947/
Links to our old Flashback episodes:
Yoko
https://www.mixcloud.com/YokoInTheMix/playlists/flashback-difm/
Meke
https://www.mixcloud.com/djmeke/playlists/flashback-difm/