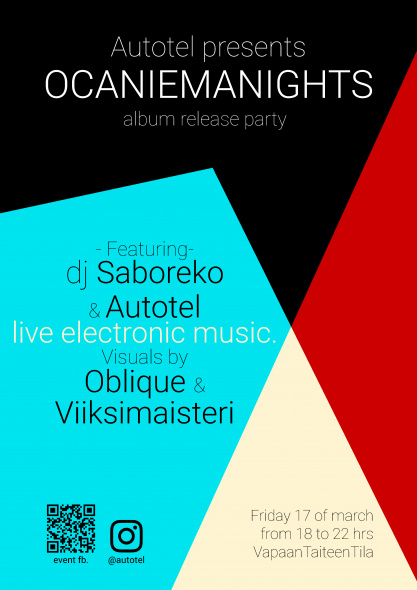 Friday 17 march, new album. Let's meet to share an energetic afternoon to celebrate the release of Ocaniemanights album.
dj Jopo Sḯmeon K with Oblique is going to ignite the mood, and Viiksimaisteri will make us believe we are having a visual hallucination, while Autotel gets us to move.
See you at Vapaantaiteentila at 18:00.
BYOB is ok. Just be aware that we must all take good care of the space together :)