THRILLSEEKERS (Adjusted / UK)

SÄDE ALLSTARS : PROTEUS / NEON / FRIIK / TRITON / INCH / TRABA

ALEK SZAHALA - LIVE (FINRG), RICO TUBBS (Renegade), LOVETONE (Whiteout)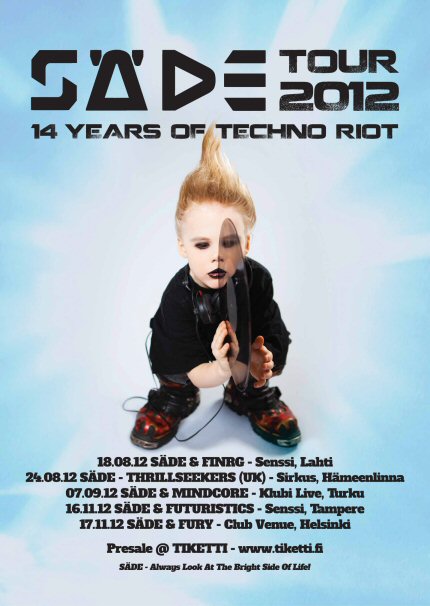 SÄDE Proudly Presents...



¤ SÄDE TOUR 2012 - HÄMEENLINNA ¤



@ K.A.L.A SIRKUS 24.08.2012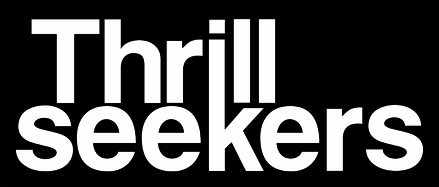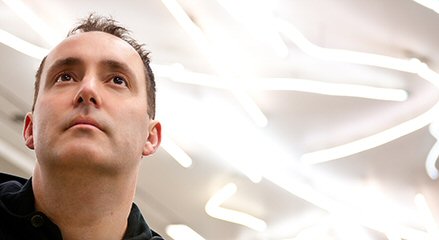 We proudly bring you one of our most favorite Trance producer of all time...



THRILLSEEKERS (Adjusted / UK)



SÄDE ALLSTARS :

PROTEUS / NEON / FRIIK / TRITON / INCH / TRABA


ALEK SZAHALA - LIVE (FINRG)


RICO TUBBS (Renegade)


LOVETONE (Whiteout)




SOITTOAJAT:

22:00-23:00 LOVETONE

23:00-23:45 RICO TUBBS

23:45-01:15 THRILLSEEKERS (UK)

01:15-02:45 SÄDE ALLSTARS:

PROTEUS / NEON / FRIIK / TRITON / INCH / TRABA

02:45-03:30 ALEK SZAHALA - LIVE




Light Jockey Simo Rask

Screen by VJ Move


Sirkus
Sibeliuksenkatu 2 Hämeenlinna
K-18
Date: 24.08.2012
Open: 22:00-04:00

Penalty price:
From the door: 13e
Presale tickets at Tiketti: 10e + välityspalkkio/toimituskulut
http://www.tiketti.fi/Sade-Tour-2012-Ravintola-Sirkus-Hameenlinna-lippuja/16247



FACEBOOK EVENT:

https://www.facebook.com/events/306261606129545/


JOIN THE OFFICIAL FACEBOOK PAGE FOR UPDATED INFO!!!!

https://www.facebook.com/pages/S%C3%84DE-TOUR-2012/416779611686006






THRILLSEEKERS (Adjusted / UK)





Over the last 10 years The Thrillseekers have stood at the forefront of both club and electronic dance music culture. From his debut Top 20 hit 'Synaesthesia' through to latter club anthems 'By Your Side', 'Waiting Here For You' & his latest epic 'The Last Time', Steve Helstrip's music ranks as some of the most affecting, inspiring ever made. With artisan mixing skills and an innate, individualistic music selection, he's conquered clubs around the planet, playing across 70+ countries and notching up over 500 gigs in his career. To date he's been placed in DJ Mag's Top 100 DJs chart 4 times, reaching No. 45 in 2008. He's worked with electronic pioneers like Trevor Horn, shared co-production credits with Chicane and co-written on Ferry Corsten's Grammy nominated 'Right of Way' album, notching up over 60 club-stomping productions and remixes in the process. He's reworked Tiësto and Armin, amongst a host of others, and rewired Sonique's 'Feels So Good' into a worldwide No.1 record. Through the now-legendary 'NightMusic' albums and supporting tours, he has also sold in excess of 50,000 compilation units and smashed 150 NightMusic branded events worldwide.

The Thrillseekers chronicles start back in 1999, where, on a comparatively basic home studio set-up Steve constructed the seminal, melodic trance milestone 'Synaesthesia'. Initially released on Neo Records, at the height of trance's first wave, it has gone on to sell a staggering 1 million copies across its numerous worldwide outings.

After Neo's collapse in 2003, Steve took charge of The Thrillseekers' catalogue with the launch of his own label, Adjusted Music. With demand sky high for 'Synaesthesia' and 'Affinity', both tracks were brought back around in 2004 to a huge reception. From there Adjusted continued to build the pressure with a procession of releases including 'NewLife', 'The Last Time' & 'By Your Side', that all demonstrated new angles and shades to Steve's sound. The latter was championed by Pete Tong, being marked up, quite simply, as "Brilliant"!

Steve is now as well-known as a DJ as he is a producer, having quickly risen through the ranks captivating crowds the world over with his tough, forward-looking sets. His spinning career took off with such speed, that just 12 months after he first put needle to vinyl, he was invited to play at Paul van Dyk's Birthday party.

In 2005 The Thrillseekers moved into compilation territory, with the release of 'NightMusic Vol 1'. The CD and 30 date world tour that followed were an instant smash generating Stateside and Russian releases of the comp. Volumes 2 & 3 followed in 2007 & 2008 and the tours and albums have rapidly established themselves as a yearly staple for forward-thinking dance fans' gig diaries and music collections.

In September 2008 The Thrillseekers delivered the first NightMusic Podcast. Presented monthly by Steve, it holds a mirror up to the ever-evolving worlds of cutting edge dance music. Heavily backed by iTunes, it became in instant download hit, while the radio version has rapidly expanded into one of the most popular FM & internet shows in production.

Artist collaborations have played an important part in Steve's production career. Immediately following the success of 'Synaesthesia' Steve went on to launch a new moniker for M.O.S. subsidiary, Incentive. En-Motion was born with 'Truth' in 2000 and 'Getting Away with It' following in 2002. In the adjoining years he also pushed forward, partnering collaborations with Andy 'Pulser' Perring as Insigma ('Insigma'/'Open Our Eyes'/'Avalon') and with ATCR owner Tim Stark under the name Rapid Eye ('Never Going Back'/'Circa-Forever'/'Stealing Beauty'/'Santa Cruz'/'Absolut').

www.thethrillseekers.co.uk
www.twitter.com/stevehelstrip
www.facebook.com/thrillseekersofficial
http://www.thethrillseekers.co.uk/podcast.php



RICO TUBBS (Renegade)
https://www.facebook.com/ricotubbs
ALEK SZAHALA - LIVE (FINRG)
http://alek.szahala.com/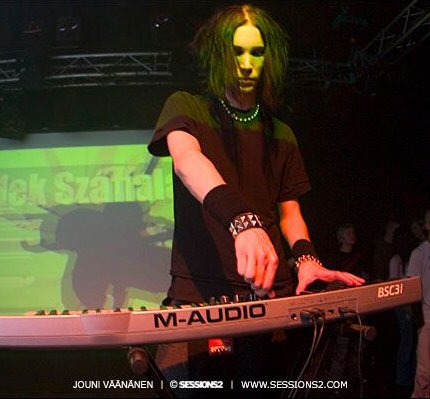 LOVETONE (Whiteout)
https://www.facebook.com/lovetonemusic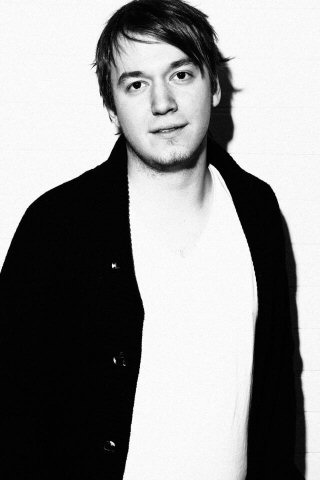 SÄDE - PIONEERS OF FINNISH MADNESS


SÄDE will finally do the long waited and requested club tour in Finland during August - December 2012 ...after 14 years it was about f....n time!!!:)

Confirmed cities are Helsinki, Lahti, Turku, Hämeenlinna, Tampere...

SÄDE celebrates it's 14th Anniversary this year 2012 and we hope you will join us on this crazy ride!!!!

SÄDE - Finland's longest regularly running club/event for harder edge of underground dance music since 1998!

SÄDE is run by group of old time friends and pioneers in Finnish techno scene, especially in harder side of dance music; Proteus, Neon, Friik, Triton, Inch and new members Traba, Ravec Jone ja Juha Ahola.

*

Always look at the bright side of life...