MINDCORE presents:
Angerfist Retaliate Showcase Helsinki

On 18th of May Mindcore is presenting you one of the true legends of Hardcore music.

Retaliate and devastate are the words for this night.

http://www.facebook.com/events/184262755010084/

••••••• DATE •••••••

Friday 18.05.2012 - 21:00 - 04:00


••••••• LOCATION •••••••

CLUB VENUE
Pohjoinen Rautatiekatu 21, Helsinki


••••••• TICKETS •••••••

13,5€ | Tiketti.fi inc. fee
http://www.tiketti.fi/Mindcore-Angerfist-Retaliate-Showcase-Helsinki-Venue-lippuja/15530



17€ | From door




••••••• LINEUP •••••••

ANGERFIST (Masters of Hardcore, NL)

PROTEUS (Special Hardcore set)
MENTAL INSTITUTION
SASHA F VS. ZERATHEP
CRISS VS. WAILY
THE LARGE B2B SCREECHER


Lounge hosted by:


MINDCORE Mixtape competition winners



CLITTERROR
MKSN
THERAPIST B2B SERINE
EMANON
TOM VOLT

••••••• TIMETABLE •••••••

MAIN STAGE //
21.00 - 22.30 THE LARGE VS SCREECHER
22.30 - 23.30 SASHA F vs ZERATHEP
23.30 - 00.30 CRISS B2B WAILY
00.30 - 01.45 ANGERFIST
01.45 - 02.45 MENTAL INSTITUTION
02.45 - 03.30 PROTEUS

LOUNGE //
23:00 - 23:45 CRS
23:45 - 00:30 TOM VOLT
00:30 - 01:15 THERAPIST B2B SERINE
01:15 - 02:00 EMANON
02:00 - 02:45 CLITTERROR
02:45 - 03:30 MKSN


http://www.facebook.com/events/184262755010084/

:: :: :: :: :: :: :: :: :: :: :: :: :: :: :: ::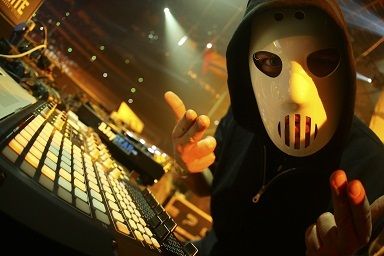 ANGERFIST
Masters Of Hardcore, NL


Angerfist is without any doubt the world's leading hardcore act, underlined by the fact that Angerfist was voted the world's #39 most popular DJ in the world in 2011's DJ Mag Top 100, being the first hardcore artist ever to hit the chart. Another exhibit of this statement is the fact that Angerfist has the biggest amount of likes on Facebook of all hardcore artists.

The Dutch hardcore formation had huge hits in their career such as "Raise Your Fist", "Broken Chain", "Riotstarter", "Delusion" and "And Jesus Wept".

Angerfist was founded in 2002, when the act dropped its first EP on Overload Records, the former sublabel of Masters of Hardcore Records. After that EP, he has produced an impressive continuous streak of hit records on Masters of Hardcore.

The act around Danny Masseling has produced three albums: "Pissin' Razorbladez'", "Mutilate" and "Retaliate" were released in 2006, 2008 and 2011.

The albums had a huge impact on the scene and the development of hardcore music wise, especially in the last few years: Angerfist is the only artist to have two consecutive #1 hits on the annual MOH Radio Live Top 100 chart ever.

His co-production with Outblast on "The Voice of Mayhem" and solotrack "Incoming" topped the chart in 2010 and 2011. In 2011's MOH Radio Live Top 100, 34% of the chart was filled with Angerfist's tracks.

Next to the Angerfist project, frontman Danny Masseling also produces records under the monikers of Kid Morbid and Bloodcage.

Besides their music, Angerfist is also known for its unique live-performances dressed in hooded sweaters wearing the infamous Jason S-masks.
Angerfist has performed all over the world in countries such as The Netherlands, Germany, UK, USA, Australia, Belgium, Spain, Switzerland, Italy and France, selling out venues everywhere the act is booked. Angerfist has an unstoppable drive to spread the hardcore virus more and more.

Three words to describe Angerfist? Retaliate and devastate!