Jakes (Hench, Bristol Uk)
Tes La Rok (Noppa, Dub Police)
Dead-O (Clouds, Deep medi, Ramp)
Desto (Noppa, Ramp)
Elmo (TKUstep)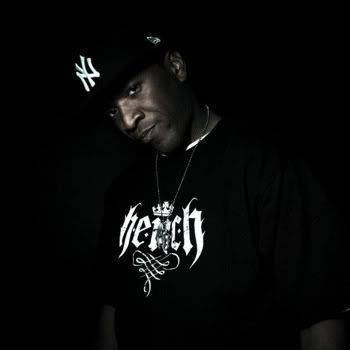 Jos vuosi 2008 oli Ruskon niin voisi sanoa että vuosi 2009 on ollut Jakesin vuosi. Rock Tha Bells, Skannerz, Warface, Justice.. Vain parit tansseja järisyttäneet raidat mainitakseni. Daddy H.E.N.C.H on tulossa kaupunkiin.. Onko parempaa tapaa aloittaa uutta vuosikymmentä ja juhlia mennyttä!


(BIO)

Jakes is many things to many people, to some he is the voice of TC's smash hits 'Deep', 'Drink' and 'Mindkiller', to others he is the Daddy of Bristolian Dubstep crew H.E.N.C.H and to musical historians he is one of the most interesting vocalists that underground British music can lay claim to. Never afraid to break from tradition and roll with his own flow, Jakes' voice has become one of the most recognisable in the game and his energetic live performances see him travelling across the globe and smacking down raves from Bristol to Boston with his inimitable style.

Starting out his journey as a raver before getting his chance to pick up the mic as part of the now infamous Bristol based 'Ledge' crew; Jakes quickly became their resident MC at the seminal Ruffneck Ting alongside local heroes Megatron and DJ Dazee. Soon the word of Jakes' microphonic prowess began to spread and it wasn't long before he was making the dance panic at huge raves such as Helter Skelter, Dreamscape and One Nation, kick starting his global career and seeing him take gigs not only on home soil, but at events around the world.

The natural progression to start making moves in the studio came and working with a local producer Markee Substance (who later went on to form Kosheen), Jakes' laid down vocals for several tracks including 'Streetlife' which appeared on Ruffneck Ting's own label and 'Dialect' that dropped on another Bristol imprint, Breakbeat Culture. While all this was happening, Jakes began to meet other like-minded artists such as Marc Caro, better known as Tech Itch. It was his hook ups with Marc that would go on to produce some of the darkest Drum & Bass the world has ever known, including the blistering anthems 'The Ruckus', 'Soldiers' and 'The Calling' (alongside Kemal).

As part of the legendary label, Moving Shadow, Tech Itch became an in-demand DJ and, of course, who better to provide the crowd hype than his close friend and partner Jakes? While on tour Jakes met another Moving Shadow act, The EZ Rollers and after hitting it off with them and Lady Roller Jakes joined the crew to tour across the globe appearing at the Diesel New Music awards, the Knowledge Magazine Drum & Bass awards and several slots on BBC Radio 1, Kiss FM and Galaxy Radio.

After extensive touring around the world, Jakes settled back into life in Bristol once more and along the way met up with some more local talent, at the time an up & coming duo known as Distorted Minds. The trio quickly became firm friends and joined forces to roll out the controversial D&B anthem 'T-10' which was released on Adam F and DJ Fresh's Breakbeat Kaos.

Not long after, while the success of 'T-10' was still lingering in the air, Jakes hooked up with a young producer named Tom Caswell who had been making waves in the scene with his stellar production skills and keen ear for a nifty riff. Of course, the rest we're sure you know, their first hit came in the form of 'Deep', a track praised for its quirky lyrics and no-nonsense party attitude. Not that this duo are a one-hit-wonder, following 'Deep' came a barrage of club destroying artillery that has seen Jakes' already illustrious career catapulted to the next level with his work alongside TC constantly featuring at the top of the D&B charts.

"At present Jakes tours all over the world with various acts including TC, Roni Size, D*Minds and Pendulum and is the founder of the renowned dubstep crew H.E.N.C.H. As the Daddy of H.E.N.C.H, Jakes has been gaining recognition as a producer in his own right with his huge bassline monsters '3KOUT', '2 Steps Back', 'Titan Dub' and 'Warp 9' featuring in the sets of all the major dubstep players including N-Type, Mary Anne Hobbs and Skream. 2009 marked the release of the highly anticipated Jakes Project, a series of cross-scene pollination dubstep and D&B releases that caused a ruckus across the dance music world. This included such gems as 'Rock Tha Bells', "Warface', 'Custard Cream', 'All About' and 'Swerve. Gaining support from big name DJ's across the genre's, The Jakes Project further cemented Jakes as a producer to watch out for in the future. Following on from the success of The Jakes Project, expect the one and only Jakes to continue releasing genre-blurring dancefloor rockers. Having already achieved an illustrious career to date, keep an eye on this man to raise the bar even higher than he has done so far.

I'm the Fada a da H.E.N.C.H FAMILY!